We had a different theme for Jen's and my tree project this week. We thought we should challenge ourselves with an emotional theme. For me this is very difficult and I was kind of dreading this even though I came up with the theme. The easy way out would be to take a photo of trees and a person looking thoughtful. But to me that seems too simple. It's a tree project so it is the trees that are in focus. I was thinking long and hard about the concept of being thoughtful.
I ended up in two aspects of thoughtfulness.
Solitude and peace. I am a person myself often lost in thoughts. When I am, it's when everything around me is still and nothing is distracting me. So one big part of thoughtfulness to me is solitude and peace.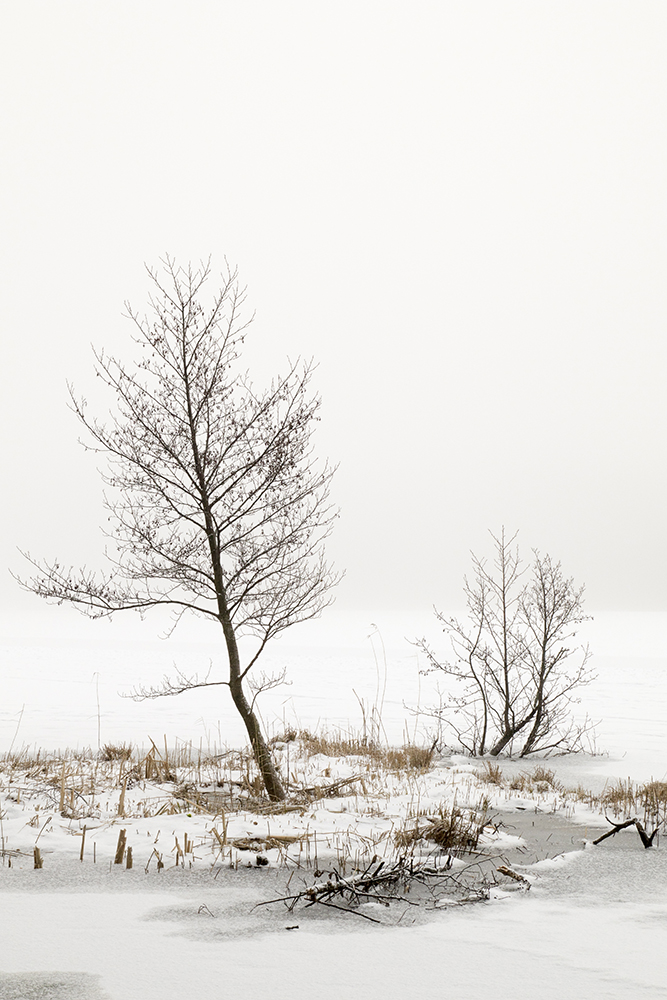 Foggy winter morning by the water. Solitude and peace.
Patterns of a free mind. When I have peace and quiet and no distractions my thoughts run free. They come and go, seeminlgy random, but still with paths and patterns forming a whole – like a sketch drawing. Even though my mind is constantly going from one thought to another and back again, the thoughts still give me peace. I like being in my own mind, in a mix of happy and sad thoughts. It's life.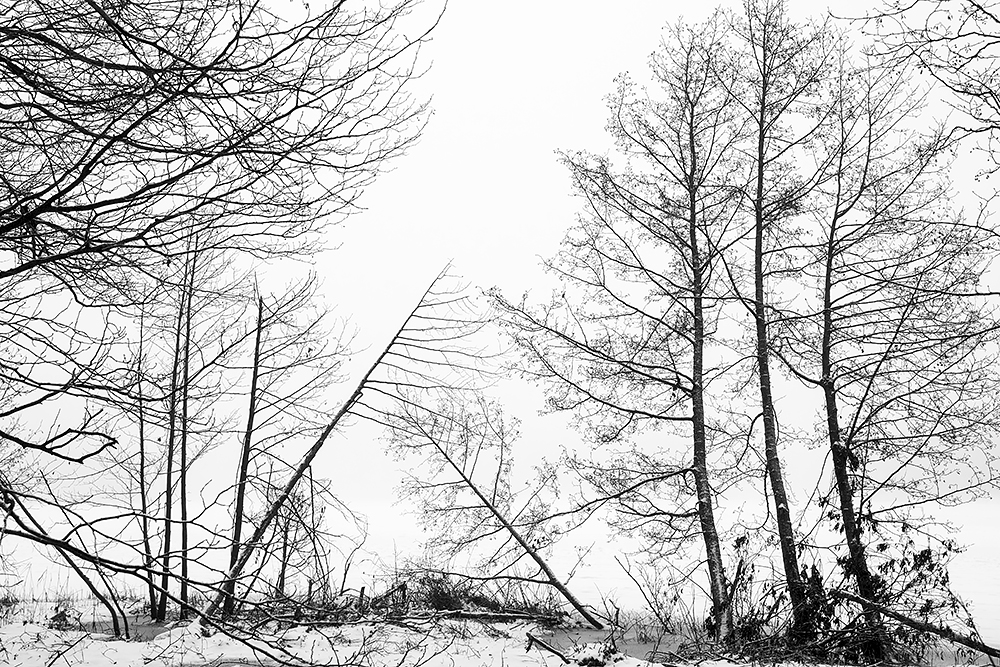 Mind set free. Patterns of a free mind.
What do you think of my interpretation of the theme? It was difficult but I found it a lot of fun actually. A new aspect of taking a photo and one I want to explore since I do want to convey more of feelings and atmospheres with my photos. This was a very good exercise for me – one I will use and practise more not only within the tree project.
Check out Jen's photos on her blog. I am so excited to see what she comes up with, with her artistic mind.