Jen's and my tree project  continues. Last week's theme was texture in black and white. This week black and white in general. I love black and white photography. It immediately gives the photos a whole new atmosphere about them when you remove colour. I also think that winter time is a good season for black and white because the season offers a graphic element to the landscape that you don't get the same way during the other seasons. The graphic-"ness" of winter, trees and black and white is a good combination in my eyes.
Ok, so here they come. My two project photos of the week. 🙂
This first one is a winter version of a scene I have posted before in autumn. I like how I find new details the more I look at the photo.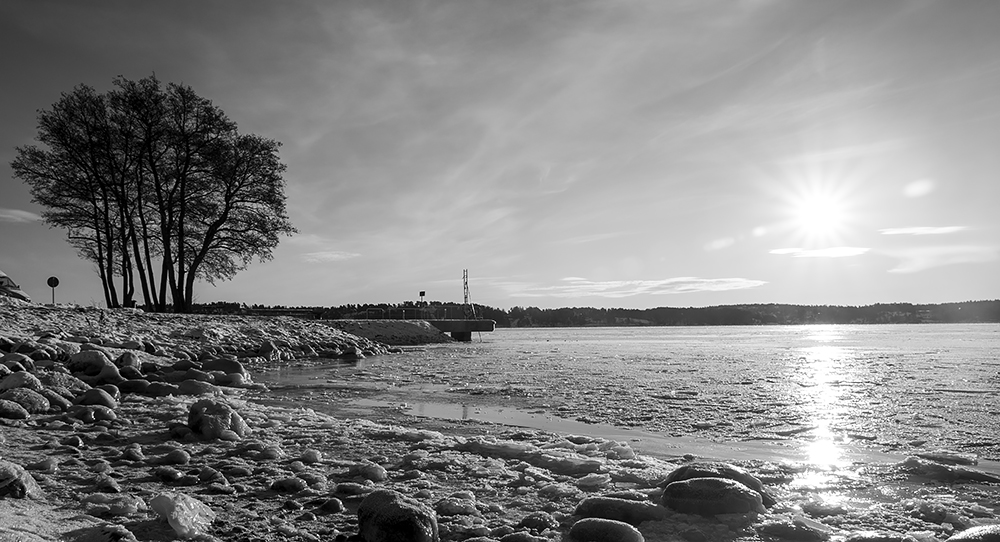 The second one:
I am rather pleased with the photos this time. I am seeing some development… I hope you like them too? If not, are there any tips you can give me that might improve them?
Both of these photos also happen to partly illustrate our next theme. Backlight. I love backlight and want to be able to really use that beautiful light and ambience it gives a photo. Unfortunately the weekend will be cloudy, so we'll see if I can catch any backlight. Else I guess I have to use some old photos for that theme – but that is not the same. I want to get out there and experiment.
Now, go check out Jen's photos on her blog. Can't wait to see hers. I am so excited to see what she made of this theme with her artistic eye!